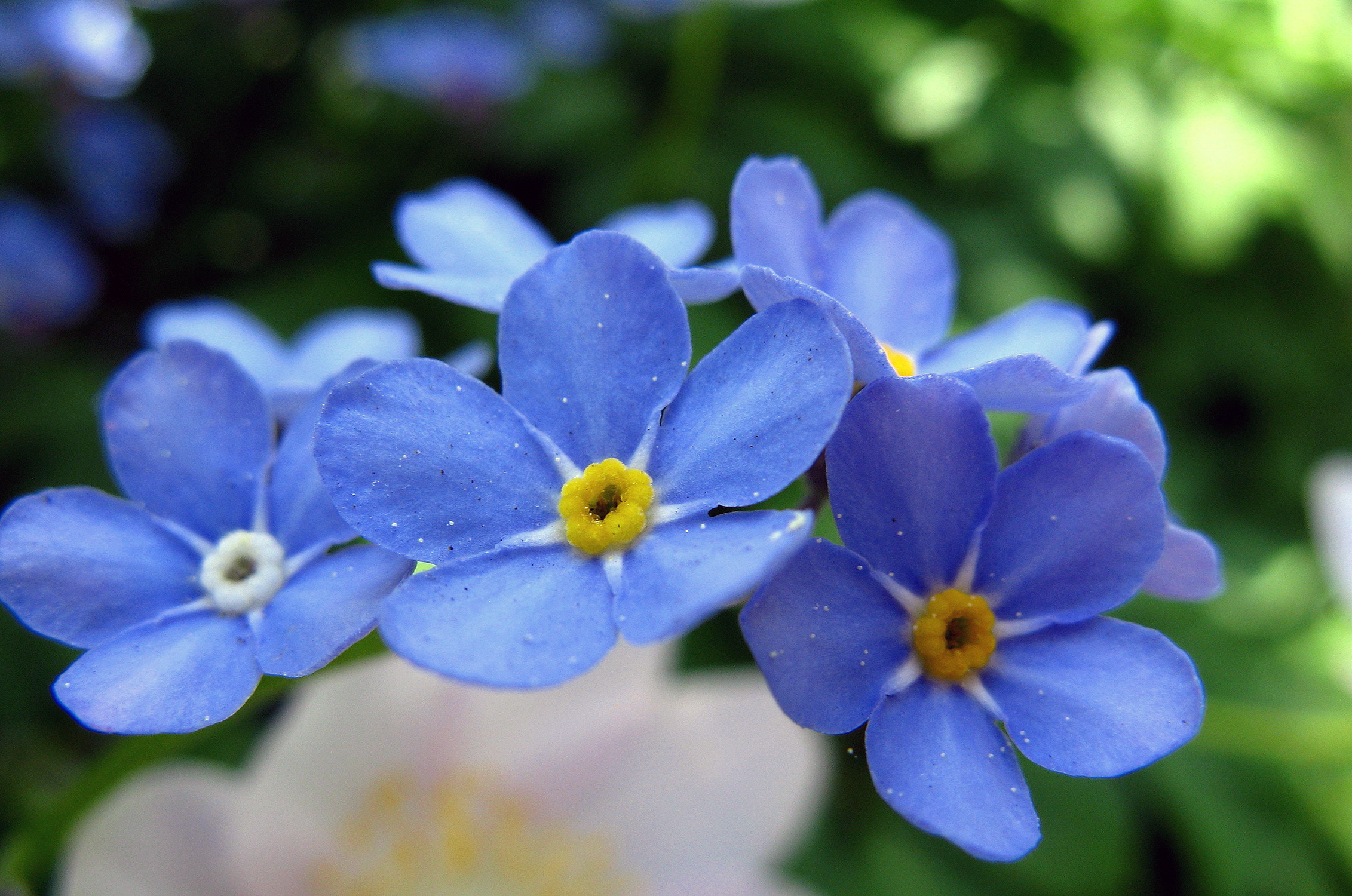 Engaging and Supporting Grandparent Caregivers in the Era of COVID-19
| Jim Bates, Ph.D. |Associate Professor, Field Specialist – Family Wellness | The Ohio State University, OSU Extension, Family and Consumer Sciences |
The forget-me-not is the official flower of Grandparents Day, which is observed on the first Sunday after Labor Day each September. This year Grandparents Day is September 13 and while it may not get the fanfare of other national holidays, let's not forget about the many grandparents in our community raising their grandchildren. Like parents, they too need support from schools to guide their grandchildren to academic success during the coronavirus pandemic. As another school year begins in the era of COVID-19, schools nationwide and in Ohio have taken creative measures to stem the spread of the coronavirus. Here are a few things I've learned from grandparents who participated in my recent study about what schools can do to support grandparents during the pandemic.
Communication is key:

Open those lines of communication. Extra effort may be needed to welcome them and help them feel comfortable about school. Traditional methods of communication may or may not work for these families. Be flexible and meet grandparents where they are on the continuum of communication options. If they only take phone calls or mailings, go with those. Grandparents who are more tech savvy will engage differently. One grandmother in my study stayed in regular contact with her granddaughter's teachers and they were very responsive to her requests for help.
They may need educational resources provided by the school or in the community in general to learn about the 21st century child. This means schools can refer them to local community resources to get help with all kinds of additional services.
Grandparents are resilient:

Schools need to be cautious not to make assumptions about how well grandparents can navigate the school system, how well they can navigate the technology, and how well they understand the complexities of the educational material they're being asked to teach their grandchildren. But, with a little time and a little coaching, grandparents will learn how these things work and how to support their grandchildren's learning.

Grandparents raising grandchildren may be dealing with legal issues related to guardianship, power of attorney, or custody. The stress of working through the legal system is tremendous. Gaining access to the grandchild's grades, IEP documents, or health records without the proper permissions is tough and puts grandparents at a disadvantage when trying to support their grandchild's growth and development. They support and teach each other how to get the resources they need for their grandchildren.

The coronavirus pandemic and the associated stay-at-home orders, restrictions, and business closures have put a financial pinch on millions of American families including kinship caregivers. Many have gone back to work in other industries to try to make ends meet. As such, many are experiencing stress related to limited financial resources, imbalanced work-life situations, and reduced amounts of time to dedicate to their grandchildren's education. What I heard loud and clear in my study was that these grandparents are resourceful and resilient, they just need a little more time to get things figured out.
Consider a grandparent caregiver support group:

Grandparents may need additional supports to help them know they're not alone. Help them connect with other grandparents raising grandchildren at the school or in the community. Many communities have grandparent (or kinship) support groups. If yours doesn't, partner with your county Extension educator/agent and form one sponsored by the school and held at the school. Market the groups specifically to grandparents and kinship caregivers using terms such as "grandparent", "grandfather", "grandmother", or "kinship" demonstrates you're aware of their situation and that the group is specifically for them.
Grandparents love their grandchildren and they want the best for them. They are a tremendous anchor in the grandchild's life and can become a fully engaged partner with the schools.