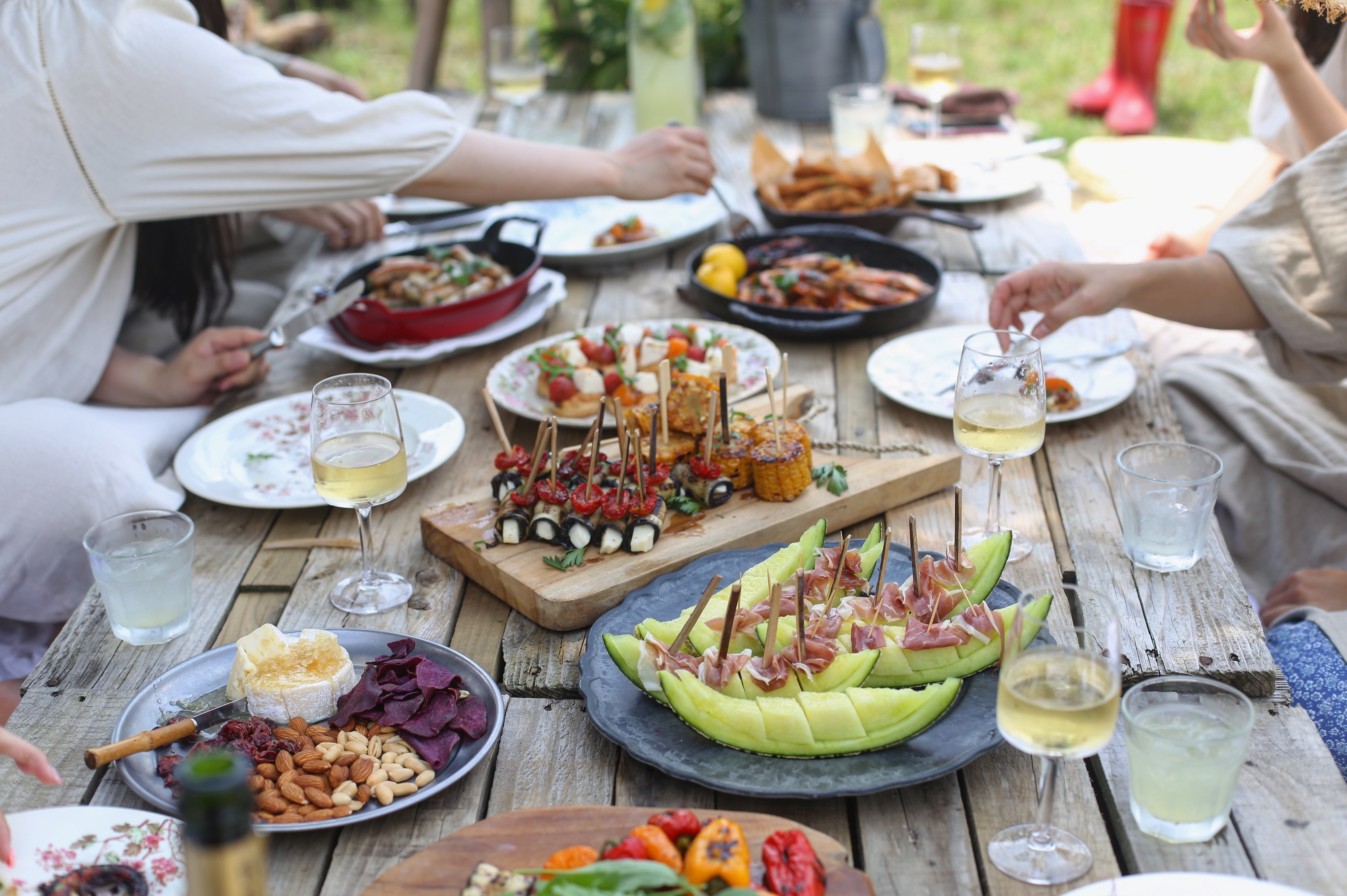 Making A Case for Congregate Meals
Dr. Sandy Procter
Kansas State University
Several aspects of congregate, or group, senior meals benefit participants, and in turn, those are vital to the overall health of a community.
Here are some of those benefits beyond just the nutritious meals:
Sense of community. Seniors who participate in the meals are able to connect with their friends and neighbors, and to remain a part of a group. They learn what is going on in their town, and they connect with each other.
Decrease in Alzheimer's and dementia risk. Research shows that as little as 30 minutes per day spent in socializing can increase brain health and decrease the likelihood of brain diseases such as Alzheimer's.
Sense of purpose.It gives seniors a place to go, a schedule and a sense of something to look forward to. Seniors who come together for a purpose are able to contribute to others' lives on an individual and group basis. Scheduled, predictable environments for elderly people decrease stress, and the body's immune system functions better.
Positive relationships. It is positive for seniors to talk with others at the meal sites. The relationships formed have been shown to decrease stress and loneliness. Negative emotions such as stress have been linked to increased sickness and disease, including high blood pressure, heart disease, stroke and type 2 diabetes.
The obvious benefit to anyone eating a nutritious meal is the health benefit from the food itself. That nutrition benefit is still available to those who receive a delivered meal to their home. But for seniors who are able to get out, group meals provide many benefits beyond nutrition. Just as the idea of a senior center is to bring together those similar in age and interests, congregate or group senior meals are designed to provide healthful meals packaged with socialization.