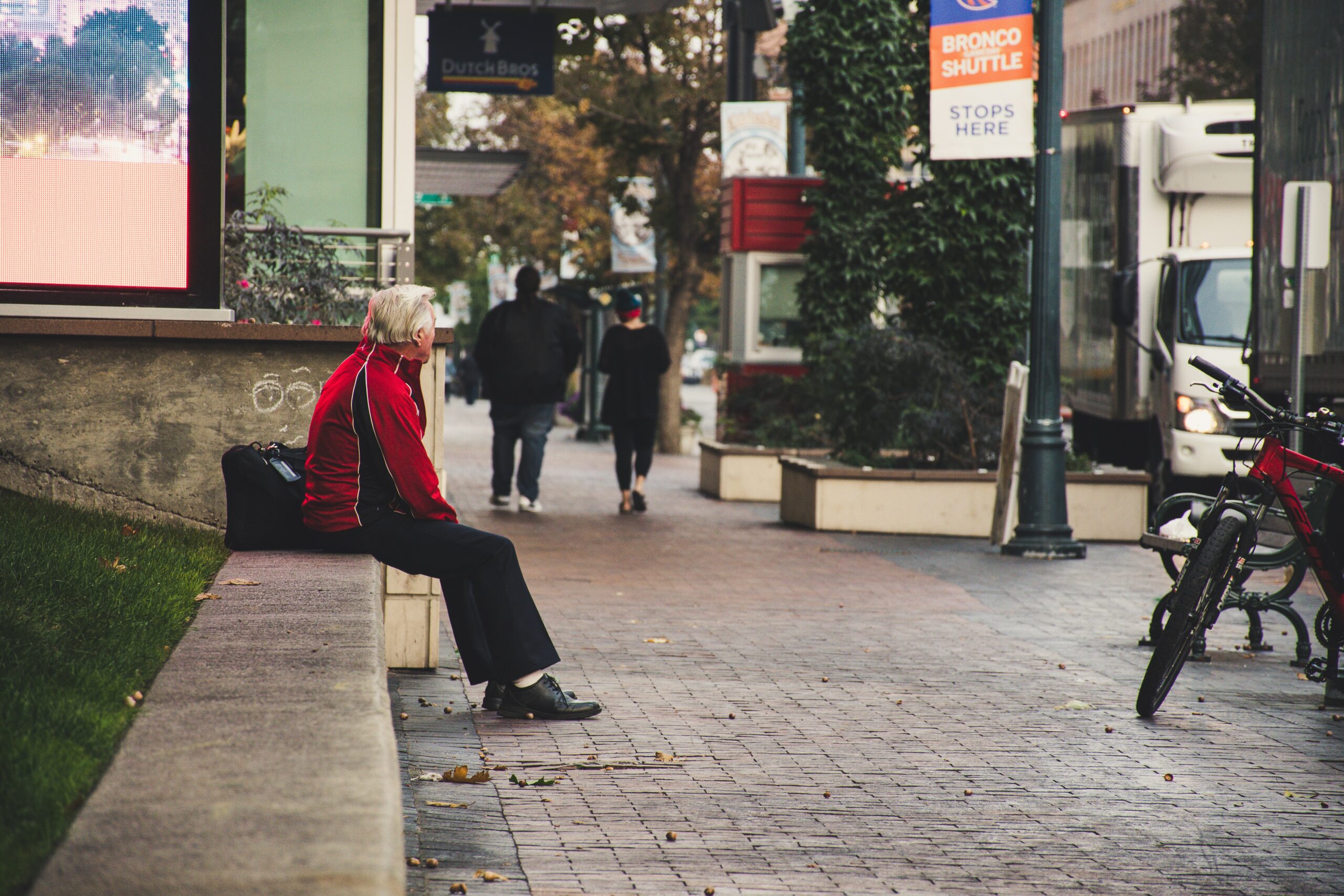 Social Isolation and Loneliness – A Public Health Crisis?
Author: Sara Richie, M.S., University of Wisconsin-Madison
Social isolation and loneliness are critical concerns for both physical and mental health.  Even pre-pandemic, older adults have an increased risk for social isolation and loneliness because they are more likely to suffer the loss of family and friends or a spouse, live alone or have chronic illnesses that isolate them in their homes. Older adult populations, including immigrants, LGBTQ, minorities or victims of elder abuse are at an even greater risk. Social isolation and loneliness can greatly affect mental and physical health. Individuals who are socially isolated and lonely have a 50 percent increase in dementia risk, four times the risk of heart failure resulting in death, 57 percent higher risk of emergency room visits, and 68 percent increased risk of hospitalization. These individuals are also at an increased risk for depression, anxiety, and suicide (Centers for Disease Control, 2021).  Feeling connected to others decreases depression and anxiety, improves mood and positively affects physical health (Seppala, 2014).
Most recently, the US Surgeon General has declared social isolation and loneliness a public health crisis in America. There are many different strategies that Extension can get involved in to reduce social isolation and loneliness and mitigate the negative health effects caused by it.
Here are some a few ways that UW-Madison Division of Extension responded to mitigate the negative effects of social isolation and loneliness.
Educators and State Specialists created materials during the height of the COVID-19 pandemic to support Extension's capacity to respond to social isolation and loneliness, support community members in decision-making and to inform community partners of best practices and lessons learned from agencies across the state.
Educators offered a virtual series of six, one-hour sessions (Wise Wisconsin) to connect individuals in meaningful ways by providing opportunities to learn research-based information, share experiences and grow together. Topics such as finding joy, compassion resilience, and retirement transitions were selected to meet program outcomes of increasing knowledge and skills around self-care techniques and increasing social connection. Each session offered opportunities for engagement and sharing to build a sense of connection between participants virtually.
New and existing programs continue are being evaluated on their impact on social connection. This data helps to build the evidence that Extension programming increases social connectedness, and provides justifications to stakeholders and partners to support and refer people to Extension programming.
Extension serves on the leadership team for the Wisconsin Coalition to End Social Isolation and Loneliness and continues to contribute to statewide efforts that address social isolation and loneliness and building capacity within local organizations to screen, identify and refer people wo are socially isolated and/or lonely to local resources.
If you are interested in learning more about Wisconsin's comprehensive approach to address social isolation and loneliness, please contact Life Span Program Manager, Sara Richie by email at sara.richie@wisc.edu.
References:
Centers for Disease Control and Prevention. (2021). Loneliness and Social Isolation Linked to Serious Health Conditions. Retrieved on 1/30/2023 from, https://www.cdc.gov/aging/publications/features/lonely-older-adults.html#:~:text=Older%20adults%20are%20at%20increased,the%20amount%20of%20social%20contact.
Seppala, E.M. (2014, May 8). Connectedness & Health: The Science of Social Connection. The Center for Compassion and Altruism Research and Education. Retrieved on 1/30/2320 from, http://ccare.stanford.edu/uncategorized/connectedness-health-the-science-of-social-connection-infographic/